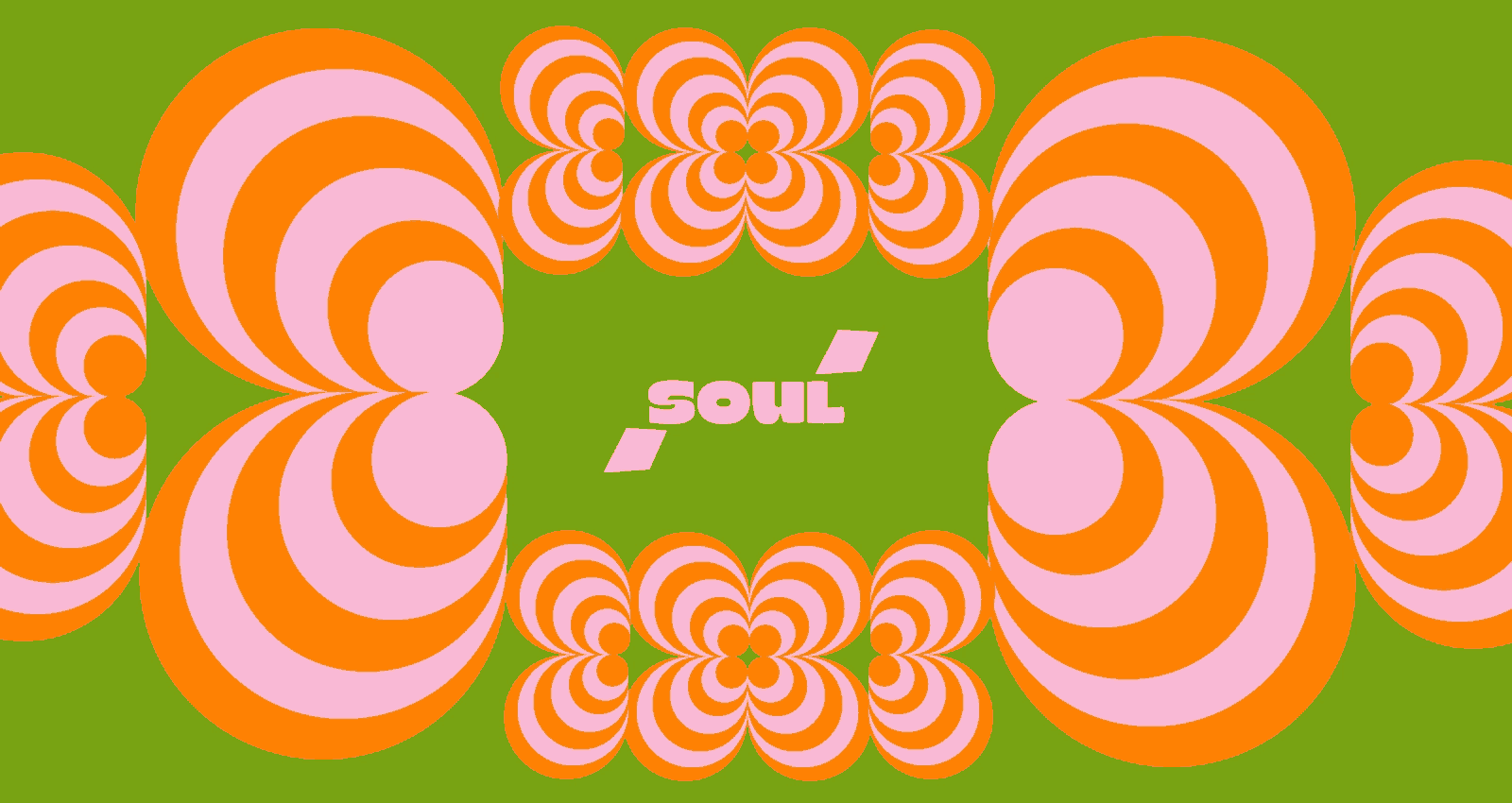 I stole that banner from BandCamp.  I took it from their Best Soul Albums of 2019 blog post.  Mine were better. Ya dig?
Here we are again…Soul Donuts radio turned 12 years old and we keep rollin' on.  Due to the chaotic nature of my life right now, and the steadily mounting tasks threatening to bury me alive, I'm not going to do a lot of writing about each track this year.  I leave that up to you dear listener to approach each new track with fresh ears, but fear not, for those of you who enjoy my linguistic prowess I'll be back behind the writers desk in no time. The upside to this is I upped the ante and expanded my list to 50! This year was the most abundant year yet in the world of new Soul and Funk and I had enough material to review that included a top 50 tracks.  My master list over on Spotify contains a whopping 300+ songs in total.  In years past I would review 200 qualified candidates max.  What this says about the global expansion of new Soul and Funk is phenomenally optimistic!
One thing to celebrate is the enormous diversity of people participating in this movement with this year's list featuring a push from LatinX talent.  Joey Quinones and Thee Sinseers, Bobby Oroza (we'll get to him in the albums post), Quantic, and Nicole Willis w/ Banda Palomita highlight the list.  This year's list also predictably features some legends hard at work, and a lot of new comers who have thrown their hat in the ring.  The list also features some notable hip hop influence in the likes of Anderson .Paak and Free Nationals, Georgia Anne Muldrow, The Grand Scheme, and Ben L'Oncle Soul.  Without further ado let the music shine.
50. Soul Motivators-Modern Superwoman
A screamer…
49. Jason Joshua and the Beholders-Evangeline
Cadillac DeVille vibes.
48. Josh Hoyer and Soul Colossal-The Night
Do I hear a touch of gospel?
47. The Eminent Stars-Mrs. Phillips
Heavy hitting instrumental saturated with organ.
46. Alex Opal-Telling You Lies
Modern take on the pop of Motown.
45. Carlton Jumel Smith-Ain't That Love
Achingly soulful and talented, w/ the new allstars Cold Diamond and Mink offering support.
Since I couldn't find a video of the original full song I posted the mp3 for ya below…
Carlton Jumel Smith-Ain't That Love
44. Sugaray Rayford-The Revelator
The bluesman get serious…seriously funky.
43. Orgone-Suma Juice
Up-beat funk with pure passion.
42. Raphael Saadiq-Something Keeps Calling
R&B legend gives us something that just keeps callin' us back, w/ jazzy, soulful energy.
41. Dojo Cuts-Rome
Leaves you in ruins. Solid!
40. Ben L'Oncle Soul-I Don't Wanna Go
A lil bit of hip hop and R&B sneaks it's way on stage w/ this noted French soulman.
39. Free Nationals-Eternal Light
Better known as Anderson .Paak's backing band, w/ all the skills.
38. The Grand Scheme-The Scheme Theme
New pioneers of Soul-Jazz and Funk at times featuring Aloe Blacc.
37. Lady Wray-Come On In
Southern diva excels.
36. Nicole Willis w/ Banda Palomita-Reparate
A slice of 80s soul and funk-pop rearranged perfectly.
35. Georgia Anne Muldrow-Always
THE Queen of funk bass intertwines her instrumental funk with hip-hop influences.
34. The Limboos-Big Shot
Raucous 50s style rhythm and blues gets feisty.
33. Golden Dawn Arkestra-Blood of Royalty
A hint of afrobeat and well crafted funk.
32. Lydia Persaud-Honey Child
OOzing w/ talent and floating over a 70s summery feeling.
31. Quantic feat. Alice Russell-Now or Never
Two legends in the new soul game reunite!
Here is the full album stream, and I dropped the single below.
30. Holy Hive-Oh I Miss Her So
Classic soul and doo-wop influences.
29. Laneous-Hold My Hand
Pop and soul together.
28. Night People-I Can't Keep Crying
I noticed the file is named Night Moves, buuuuut it's not, it's Night People, and it's a satisfying bit of funk.
27. Nick Waterhouse-Wreck the Rod
This young man traffics in the stylish sounds of classic rhythm and blues.
26. Michael Kiwanuka-You Ain't the Problem
Social commentary in the realm of the folksy stylings of mid-career Marvin Gaye.
25. Anderson .Paak-Make it Better
Modern superhero Anderson .Paak employs the legendary vocals of Smokey, what can you say but THANKS!
24. The Lewis Express-Clap Your Hands
Boogaloo and jazz make friends on this soulful instrumental.
23. Benny Sings-Not Enough
Smooth yacht rock meets a swinging uptown funk.
22. Devon Gilfillian-Get Out and Get It
Hard hitting funk and R&B mix together in an inventive way.
21. Neal Frances-Changes
New comer captures that smooth and funky 70s vibe, also featuring a jaunty little reggae breakdown.
20. Dent May- Why I Came to California
Hazy pop and soul crash on the beach after a few too many.
19. Menahan St. Band-There's a New Day Coming
Elder statesmen and master of modern soul find new ground to work from in the wake of Charles Bradley's death.
18. Ghost Funk Orchestra-Modern Scene
Undoubtedly the funkiest track you will hear all year, dark and bass heavy.
17. The Natural Yoghurt Band-Colours
A laid back groove featuring the vibes and heavy duty clavinet.
16. Brainstory-Dead End
Similar to the Sha La Da's from last years list, these guys drop the crafty vocal harmonies here.
15. Thee Sinseers-I Don't Mind
With lead singer Joey Quinones at the helm Thee Sinseers channel 60s lowrider soul and doo-wop.
14. The Dip-Adeline
Heartfelt authentic 60s soul from this abundantly talented group.
…bonus live version!
Maaaan, that boy can sing!
13. Surprise Chef-Where's The Cream?
A side to the first of 2 7″ singles to have both sides featured on our list.  Instrumental funk and hip hop in the vein of El Michels Affair featuring the organ.
12. Karate Boogaloo-Do You Even Know What a Passport Is?
Pulsing and dark heavy instrumental funk and hip hop continues on side B featuring more guitar on this one.
11. Paul and the Tall Trees-Beware
This is one of my overall favorite tracks of the entire year in any genre! A strange, and addictive song that has enough soul to to put it at number 11 on this list of the best of soul but could top any all around list for best tracks of the year.
10. Joey Quinones-Don't Tell Me
A powerful new voice in Soul emerges!
9. Alexis Evans-I've Come a Long Way
With everything perfectly in place this buttoned up Soul is just right.
8. Shawn Lee-Crystal Springs
Multi-instrument master of many styles rides again. Another one of my favorite tracks of the year!  There's just something about the way that the twangy, soulful, funky and smooth vibes coalesce to make my memories drift and my emotions swirl.
7. Yola-Faraway Look
Not even my favorite song on this album…(we'll get to that later) this track is the most Soul Donuts on the album, though.  A classic folksy soul with all the fixin's that sounds straight out of the 60s.  Produced by Dan Auerbach and his stable of consummate professionals over at Easy Eye Sound, not only did they craft one of the most exquisite soul tracks of the year in Faraway Look but they also crafted one of the year's best albums bar none.
6. The 100 Knights Orchestra-Soul Fugue
Daptone celebrates the release of its 100th single.  This is the second 7″ single to have both sides featured here on our list. Big band soul and jazz in a bold cinematic style. The Orchestra's "Soul Fugue" features EVERY HORN PLAYER THE LABEL HAS EVER WORKED WITH. That means members of The Dap-Kings, Antibalas, The Budos Band, Menahan Street Band, The Extraordinaires, The Soul Providers, and The Daktaris
5. Family Daptone-Hey Brother
Sounding like a lost Willie DeVaughn song featuring all of our favorite retro-soul people alive or dead over at Daptone.  The message is love, the mood is haunting, and the style is unmatched.
4. Durand Jones and the Indications-Don't You Know
Undisputed rising star in the new soul genre with his sophomore album.  Gritty old-school soul with a new sense of purpose.
3. Lee Fields and the Expressions-A Promise is a Promise
Smart and sexy as always, Lee Fields is a true professional and legend.  I could've easily chosen any of the tracks on his new album but for some reason this one stood out with its
2. Swamp Dogg-Sleeping Without You is a Dragg
The OG D O double G is back again with a new track in advance of his album set to be released in 2020.  This track features the likes of Justin Vernon and Jenny Lewis and showcases Swamp Dogg's signature style of perfectly blending together southern soul and country swagger.
1.P.P. Arnold-Baby Blue
This song is perfect from the vocals to the way the lyrics hit and the timeless 60s production.  A pure gem of a track.