Let this be your introduction to Muro if you haven't heard of him before.
Takayoshi Murota, better known as Muro, is well known for his crate digging of old records in order to (re)create new ones. Also known for having released many mixtapes on various formats, using sections and breaks from funk, soul, disco, and many other sounds.
When DJing live, Muro also is known for often doing 7″/45-only DJ sets, playing anything and everything; from disco to boogie to funk to soul.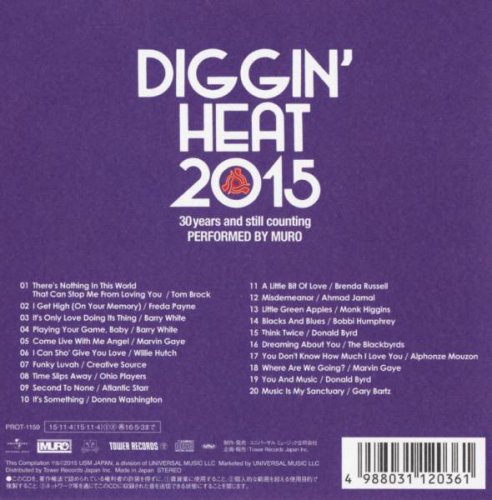 Be on the lookout for any number of his compilations from Diggin' Heat Winter Flavor, matter of fact all the Diggin' Heats, Diggin' Ice, Best of Tropicoool Boogie, Synthetic Boogie, and more.