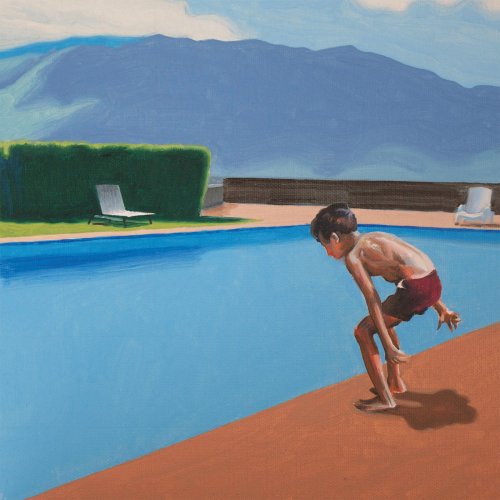 Sillyboy's Ghost Relatives-In a Small Place
01. Sillyboy's Ghost Relatives – Secret (3:55)
02. Sillyboy's Ghost Relatives – Learn to Forget (3:07)
03. Sillyboy's Ghost Relatives – In a Small Place (3:21)
04. Sillyboy's Ghost Relatives – Come Closer (4:21)
05. Sillyboy's Ghost Relatives – Muscle Cars (3:22)
06. Sillyboy's Ghost Relatives – High Life (4:21)
07. Sillyboy's Ghost Relatives – Daylight (4:17)
08. Sillyboy's Ghost Relatives – Favourite One (4:01)
09. Sillyboy's Ghost Relatives – Better Than Words (3:49)
10. Sillyboy's Ghost Relatives – Wasted (4:47)
Hey, here's more funky, hazy, atmospheric goodness to float through your day to…
…this from their press release.
"Earlier this year, Claremont 56 served up something rather special: the atmospheric, claustrophobic debut single from Greek band Sillyboy's Ghost Relatives, "In A Small Place". A warm, drowsy and evocative commentary on smalltown paranoia, the single showcased a band not afraid to embrace their love of blue-eyed soul, soft rock, West Coast jazz-rock and hazy AOR.
These influences shine through on the band's eponymous debut album, which will be released worldwide (with the exception of Greece and Cyprus) by Claremont 56 this September. It's a slight diversion from an imprint renowned for its sun-kissed Balearic grooves, pastoral soundscapes and dubbed-out dancefloor moves, but one fully in keeping with the imprint's love of warm, beautiful and atmospheric music.
It's certainly a confident debut from Sillyboy's Ghost Relatives, an Athenian four-piece founded by titular hero Sillyboy (AKA experienced musician, producer and vocalist Charalambos Kourtaras, who has previously released a string of solo albums to wide acclaim in his home country). The band is modeled in his image, with a warm and hazy sound marked out by bold, toasty basslines, effects-laden guitars and a mixture of retro synths and thickset electric piano motifs.
Sillyboy naturally takes centre stage throughout, delivering his loved-up and lovelorn lyrics like a latter-day Michael McDonald. His vocal performances, and that of his similarly experienced colleagues, lend the album a dreamy, visceral quality fully in-keeping with the languid richness of the music.
Highlights are plentiful throughout. Check, for example, the dewy-eyed, string-laden bliss of opener "Secret", the 1960s style dream pop cheeriness of "High Life" and the drowsy, late night drift of "Daylight", an impassioned plea for reconciliation rich in close harmony backing vocals and soft focus saxophone solos. Or, for that matter, the chunky blue-eyed soul grooves of "Muscle Cars", the slow and seductive "Favourite One", the tropical wooziness of "Better Than Words", the vintage Steely Dan shuffle of "Learn To Forget" and the breezy Americana of closing cut "Wasted", which delivers a stunning conclusion to an album of rare cohesion"