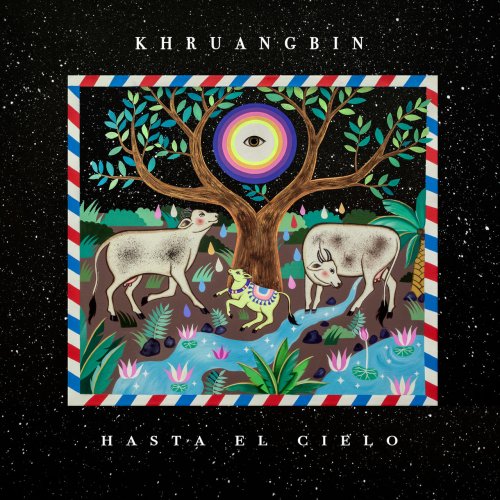 My fondness for the unique sounds of Khruangbin is no secret, and I'm happy to share with y'all their new project.  What we have here is the release of 'Hasta El Cielo', a dub version of their second album 'Con Todo El Mundo'. The full album has been newly processed along with two bonus dubs by renowned Jamaican producer Scientist.  Dubs of tracks from their first album 'The Universe Smiles Upon You' appeared on limited vinyl releases of 'People Everywhere' for Record Store Day 2016 and 'Zionsville' on the Boogie Futuro remix 12".
Here's what they had to say about the release, "For us, Dub has always felt like a prayer. Spacious, meditative, able to transport the listener to another realm. The first dub albums we listened to were records mixed by Scientist featuring the music of the Roots Radics. Laura Lee learned to play bass by listening to Scientist Wins the World Cup. His unique mixing style, with the emphasis on space and texture, creates the feeling of frozen time; it was hugely influential to us as a band. To be able to work alongside Scientist, a legend in the history of dub, is an honor. This is our dub version of Con Todo El Mundo."
Enjoy two of those Scientist dub versions below…and a video.  I think it's fair to say that these tracks may be the dopest cuts you will hear all year.
Como Te Quiero (Scientist Dub)